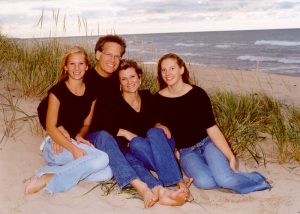 Unlike the mass market studios I can not only photograph your family in my studio I can also come to your home or any other location to make your portraits even more special for you.
Families grow and change with every passing year, be sure to capture memories of the passing years with a family portrait.
I am also able to photograph groups of almost any size (In studio is limited to about six) sports teams, class reunions,co-workers etc.
Package pricing depends on the size of your family or group and the location of the session.
Call 269-344-3434 or e-mail and let me know what you need and I will be happy to create a package just for you, be sure to ask about current specials.