Kalamazoo Wedding Photographer | Kalamazoo Senior Pictures
One-of-a-kind services that other photography studios don't have.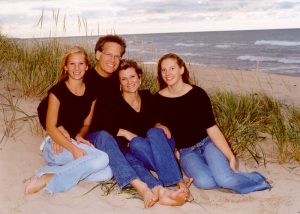 Photographs are one of those treasured items every person has. They are the captured memories that we cherish as time flies.  And in the present time, there are a lot of photography services that came up saying they have the best services for you. But did you know that Universal Photographic Services, Inc is one of the best companies for this kind of services? With their office located at Kalamazoo, Michigan, this company offers services that have anything to do with photography and camera repairs. Wedding, birthdays, or anniversary photo shoots, name it and they have it.
There are people who want their special moments be captured in still photos. If you want to have the best engagement pictures of you and your soon to be partner, or you just want to have a fun photo shoot with your family and loved ones, just contact Universal Photographic and you'll have the most memorable, top of the line, high-quality photographs.  Clients may choose from film photography or digital photography. We also offer photography services for aerial shots and even underwater photography.
With the vast knowledge in technology, it seems like everyone can have a grasp of a camera and take a photo of themselves, but still the services of those renowned photographers are still the best choices if you want to have your special moments be captured in a creative, unique, and out of the ordinary way. Photographs will always be those special memories people will always treasure to be preserved for a lifetime.